🔍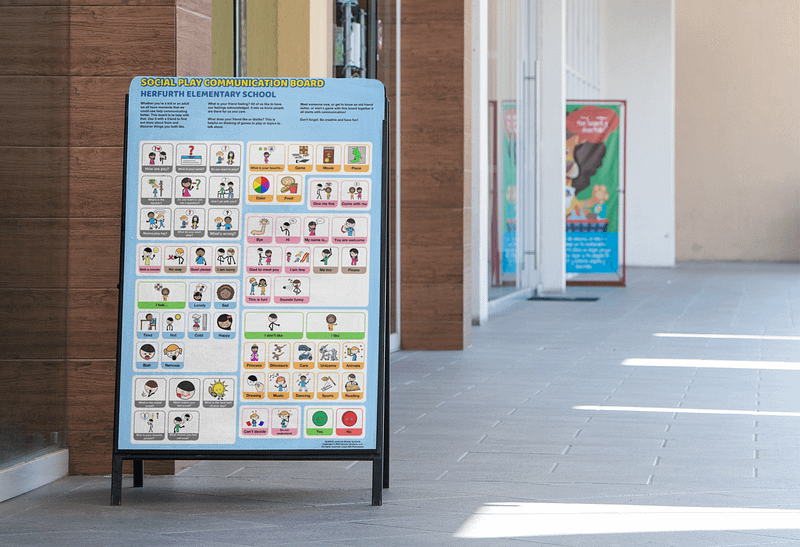 Social Communication Portable A-Frame Sign
$800.00
Think of the child who is often sitting alone during recess on a bench. It can be the same child or maybe you have a rotation of multiple students who at any given day might feel alone in the playground. This often happens with children labeled as "shy" or a "loner". This often also happens with Autistic children who may struggle with the lack os structure during recess. This can also happen to any kid just having a tough day.
Wouldn't it be wonderful to have a set of questions and topics next to this bench that that peers could use as guides to communicate and find a common interest? Finding shared interest is so important in building relationships! This is what this board is designed to do.
Description
Think of how often kids will sit alone on a bench in the playground?